Rwanda records highest new COVID-19 cases in one day 
The New Times
Rwanda on Friday, April 24, registered 22 new cases of COVID-19, the highest number ever since the country confirmed the pandemic on its soil.
This took Rwanda's toll of confirmed cases to 176.
The total number of recoveries still stands at 87.
So far, no deaths have been registered.
According to a statement by the Ministry of Health,  Friday's numbers reflect a rise in cases of cross border truck drivers and their assistants.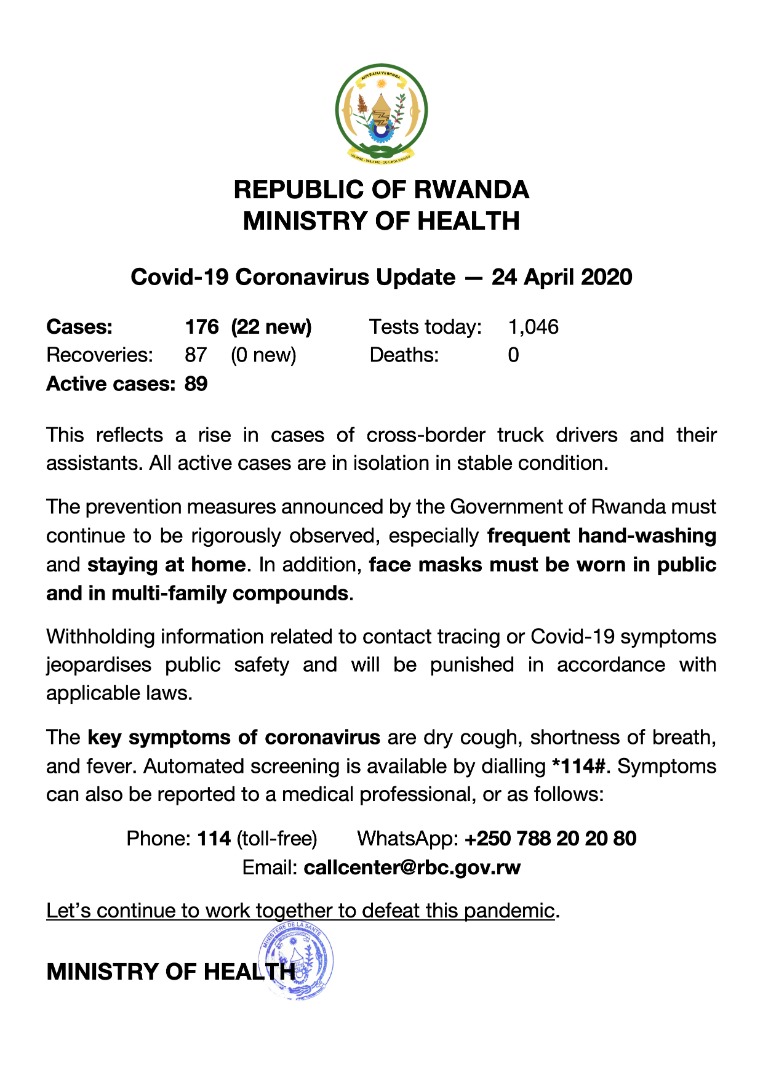 In recent weeks, the number of COVID-19 new cases has been going down.
For the last ten days, there was no single day on which more than nine new cases were registered.
The Ministry has continued urging citizens on observing preventive measures including regularly washing hands and staying at home.
The Ministry is also urging the use of face masks in addition to other preventive measures.
32,118 total views, 1 views today